Current Focus of Personalized Medicine
Session Introduction
Ananda prasad
Wayne State University School of Medicine
USA
Title: Zinc in Human Health: Its discovery 50 years ago and the current impact
Biography:
Ananda S Prasad has been at Wayne State University since 1963 when he took a position as Director of the Division of Hematology, a post he held until 1984 when he became the Director of the Division of Research. He has also been a Professor of Medicine at Wayne from 1968 until the present. He was appointed as Distinguished Professor of Medicine, Division of Hematology-Oncology in 2000. He is author of twelve books and over three hundred scientific articles. His several papers have been cited as citation classics. He has received many awards, which include Goldberger award (AMA), Mastership of the American College of Physicians, Robert H. Herman award (ASCN), Medal of Honor from the Mayor of Lyon, France, Honorary doctorate from Claude Bernard University, Lyon, France, election as corresponding member of The European Academy of Sciences, Arts and Humanities, and American College of Physicians' (ACP) highest award for outstanding work in science as related to Medicine. In 2010, he received the prestigious Mahidol Award from Royal Highness King of Thailand for his discovery of zinc as an essential element for human health. In 2011, he received a Congressional Commendation for his lifelong studies involving zinc as an element essential for human survival. In May of 2012, he received The Lawrence M. Weiner Award, honoring outstanding contributions of non-alumni to the School of Medicine through the exceptional performance of his research at Wayne State University. Most recently, The American College of Nutrition will honor him as a distinguished Professor of Internal Medicine, with its 2014 Alexander and Mildred Seelig Magnesium Award.

Abstract:
The essentiality of zinc in humans was established in 1963. During the past 50 years, tremendous advances in both clinical and basic sciences of zinc metabolism in humans have been observed. Major clinical problems resulting from zinc deficiency in humans include growth retardation; cell-mediated immune dysfunction, and cognitive impairment. In 1963, we knew about only 3 enzymes that required zinc for their activities, but now we know >300 enzymes and >1000 transcription factors that are known to require zinc for their activities. Zinc is a second messenger of immune cells, and intracellular free zinc in these cells participates in signaling events. Zinc has been very successfully used as a therapeutic modality for the management of acute diarrhea in children, Wilson's disease, the common cold and for the prevention of blindness in patients with age-related dry type of macular degeneration and is very effective in decreasing the incidence of infection in the elderly. Zinc not only modulates cell-mediated immunity but is also an antioxidant and anti-inflammatory agent.

---
Vincent S. Gallicchio
Clemson University
USA
Title: The use of metal ions and halotherapy in personalized medicines for human diseases
Biography:
Vincent S. Gallicchio is a professor of biological sciences, public health and microbiology at Clemson University. He is a vice president of the Trace Element Research Centers operating under UNESCO and the immediate past-president of the International Federation of Biomedical Laboratory Science. He has authored more than 200 peer-reviewed scientific articles, book chapters and textbooks. He is the inventor on eleven U.S. and one international patent focused on drug delivery. He has received more than $22 million in research funding. In 2003 he was presented to her majesty Queen Elizabeth of England for his efforts promoting higher education opportunities for British students.

Abstract:
Trace elements possess important therapeutic properties.First, binding to specific macromolecules (enzymes, nucleic acids, etc.) they influence important chemical and biological processes; second, they interact amongst themselves synergistically to amplify their individual reactions. Metals have been used therapeutically for hundreds of years. Use of metals in the treatment of human diseases began with discoveries with gold used initially in patients with tuberculosis followed by rheumatoid arthritis. Goldidentified an immunological pathogenesis in the etiology of rheumatoid arthritis, thus metals may be efficacious in other human conditions that are immunological in etiology. The antineoplastic potential of metals was further disseminated by the development of less toxic compounds such as platinum. Third, metals in human cancers have increased their therapeutic effectiveness and increased the diversity of cancers responding to these treatments. Fourth, lithium use in clinical medicine revolutionized treating psychiatric mood disorders. Central to the biological action of lithium is its ability to influence brain and central nervous system chemistry, thereby providing spectacular results in the treatment of affective and other psychiatric mood disorders, in particular, suicide prevention. Discoveries defining alternative non-psychiatric clinical use of lithium continue to intrigue clinical medicine based upon a key discovery demonstrating lithium can effectively influence stem cells. Halotherapy is using salt compounds as initial and maintenance therapy of human respiratory ailments, used by the Greeks and Romans, halotherapy has existed for thousand of years. It is associated with the therapeutic effectiveness attributed to spas. Today halotherapy has gained resurgence with its use as personalized medicine in the treatment of human diseases.

---
Sergey Suchkov
Moscow State Medical University
Russia
Title: Predictive, preventive and personalized medicine (PPPM) as a novel model of national and international healthcare service: Steps ahead to win the point
Biography:
Sergey Suchkov MD Ph.D. was born in 1957, a researcher-immunologist, a clinician, graduated from Astrakhan State Medical University, Russia, in 1980. He has been trained at the Institute for Medical Enzymology, The USSR Academy of Medical Sciences, National Center for Immunology (Russia), NIH, Bethesda, USA) and British Society for Immunology to cover 4 British university facilities. Since 2005, he has been working as faculty professor of I.M. Sechenov first Moscow State Medical University and of A.I.Evdokimov Moscow State Medical & Dental University. From 2007, he is the First vice-president and dean of the School of PPPM Politics and Management at the University of World Politics and Law. In 1991-1995, he was a scientific secretary-in-chief of the editorial board of the international journal "Biomedical Science" (Russian Academy of Sciences and Royal Society of Chemistry, UK) and the international publishing bureau at the presidium of the Russian Academy of Sciences. In 1995-2005, he was a director of the Russian-American program in immunology of the eye diseases. He is a member of EPMA (European Association of Predictive, Preventive and Personalized Medicine,Brussels-Bonn), a member of the NY Academy of Sciences, a member of the editorial board for open journal of immunology and others. He is known as an author of the concept of post-infectious clinical and immunological syndrome, co-author of a concept of abzymes and their impact into the pathogenesis of auto immunity conditions, and as one of the pioneers in promoting the concept of PPPM into a practical branch of health services

Abstract:
A new systems approach to disease to pay its crucial attention on the trend would result in a new branch in the healthcare services, namely, predictive, preventive and personalized medicine (PPPM). Meanwhile, all chronic disorders develop gradually over a period of time to take years for a process to reach a level where it could be diagnosed definitively and treatment initiated properly and in time before changes are irreversible! And to achieve the implementation of PPPM concept, it is necessary to create a fundamentally new strategy based upon the subclinical recognition of biomarkers and biopredictors of hidden abnormalities long before the disease clinically manifests itself. PPPM is thus a medical model being tailored to the individual and dictates a construction of PPPM algorithms to diagnose, to predict, and to prevent in time whilst following a concept of biomarkers impact into the daily practice! The key benefits of PPPM include new abilities: (i) to detect disease at a subclinical stage, when it is easier and less expensive to treat effectively; (ii) to stratify patients into groups that enable the selection of optimal preventive treatment; (iii) to reduce adverse drug effects by more effective early assessment of individual drug responses; (iv) to improve the selection of new molecular targets for drug discovery; (v) to shift the emphasis from illness to wellness. The first discriminatory step illustrating the PPPM-oriented survey is estimating of the correlation strength between genetic polymorphism and risks of the disease, and subsequent construction of the groups at risks. Those goals can be solved by using of BioChip methodology (each disease has specific biomarkers and thus the individual fingerprints). As a result, a patient becomes a data carrier, i.e., he/she knows about possible risks of a disease, and the physician can reasonably select of preventive protocol, proceeding from the assays made. Individuals, selected at the first stage, undergo the second phase of the survey, which uses a panel of phenotypic biomarkers and biopredictors. It would be extremely useful to integrate data harvesting from different databanks for applications such as prediction and personalization of further treatment. So PPPM whilst utilizing a highly promising concept of biomarkers and biopredictors, would offer great and real challenge for the future, and next generations will speak about the XXI century as a time, when healthcare services became predictive and preventive, and its outcomes – secured and guaranteed!

---
Cristina Patassini
Genetyx S.R.L., Italy
Title: Development of a new predisposition SNP-panel focused on customized dite and physical activity setting

Biography:
Cristina Patassini obtained her second degree in Health Biology in 2011, after a first degree in Medical Biotechnology in 2005, and a Master degree in Molecular Pathology and Biotechnology in 2006. She is the Executive Director of the Genetyx Lab in Marostica (VI). She has published 10 papers in reputed journals and she gave several lectures in National and International Congresses.

Abstract:
Development of obesity has been associated with inadequate dietary and sedentary habits, as well as a genetic predisposition. Single Nucleotide Polymorphisms (SNPs) in several genes encoding for proteins involved in hypothalamic control of food intake, energy balance and lipid metabolism have been associated with common (non-Mendelian) obesity. A panel of SNPs that allows analyzing 5 genes through real-time PCR was developed. FTO gene codes a protein expressed in the hypothalamus which plays an important role in appetite regulation and food intake. LEPR gene codes the leptin receptor, an adipocyte-specific hormone that regulates the amount of adipose tissue by a direct effect on the hypothalamus. DNMT3B gene codes a protein that modulates the status of DNA methylation, important for the regulation of food intake. Homozygous mutated subjects for the 3 SNPs above mentioned have a 6-8 times increased risk to develop obesity. THRA gene codes thyroid hormone receptor, that regulates energy metabolism, glucose and lipid metabolism, food intake and oxidation of fatty acids. Carriers of mutated variant that consume high amounts of saturated fats have a 3-fold risk of developing obesity. ADRB2 gene codes the beta2-adrenergic receptor, involved in lipolysis and obesity development. Carriers of mutated variant are less able to burn fat stores after exercise. The analysis of these genes allows obtaining useful information for the proper setting of a diet and a customized physical activity.

---
David Cheng
Yale University of school medicine , USA
Title: Advancement in Personalized Imaging
Biography:
David Cheng completed a PhD in Biomedical Physics from UCLA and a dual residency in Internal Medicine and Nuclear Medicine at Montefiore Medical Center, the hospital for the Albert Einstein College of Medicine in Bronx, NY. He has served as the Chief of Nuclear Medicine for more than 10 years at Yale-New Haven Hospital. He has joined Sidra Medical and Research Center in July 2014 as the Chief of Nuclear Medicine and Molecular Imaging to develop his own research

Abstract:
With continued advancement in personalized therapies in medicine, there is a need for improvements in diagnostic imaging. This talk will give a brief update in equipments (such as PET/MRI) and in biomarkers currently under investigation and being used in clinical practice.

---
Julia Matena
University of Veterinary Medicine
Germany
Title: Patient specific reconstruction of skeletal defects in the maxillo-facial region using magnesium implants produced with Selective Laser Melting (SLM) technique- an in vitro study

Biography:
Julia Matena has completed her studies of veterinary medicine at the age of 25 from University of Veterinary Medicine, Foundation, Hanover. Now she is PhD student at Small Animal Clinic, University of Veterinary Medicine, Foundation, Hanover. She participates in research training group "biomedical engineering", sfb 599.

Abstract:
Skeletal critical size defects can occur due to tumor resections, infections or trauma. Autologous bone grafts are still the gold standard for the reconstruction of skeletal defects, having an excellent combination of osteoconduction, osteoinduction and osteogenesis properties. However, the use of autologous bone grafts has certain limitations, since their use requires surgical procedure for harvest, the amount and size is limited and is associated with donor site morbidities. Because every skeletal defect has a unique form, any implant that is created to fill the defect has to be patient specific. Rapid manufacturing methods are a favorable possibility to overcome this problem. In our study we combined the principles of rapid manufacturing with a degradable implant material having good mechanical properties. Recently the production of magnesium structure using Selective Laser Melting (SLM) could be established. This material has the potential to create a patient specific, absorbable implant that meets physiological requirements. Especially in critical size defects an early and fast vascularization of implants is of great importance. Porous scaffolds enable vessel in growth and thus support bone ingrowth. Using SLM technique interconnected pores of the implant can be produced. To control the degradation of absorbable magnesium implants we examined different polymer coatings. Primary osteoblasts and mesenchymal stem cells, as cell with vital importance for vascularization and bone growth, were seeded on these different coatings and analyzed by means of proliferation and viability assays. To support angiogenesis pro-angiogenic factors were incorporated into the polymers and examined. We used live cell imaging to follow osteoblasts and mesenchymal stem cells seeded on the SLM produced magnesium constructs coated with polymers for seven days to show cell morphology and migration. Osteoblasts showed a flattened cell shape even one week after seeding. Next steps are in vivo tests to examine osseointegration and angiogenesis.

---
Afaf El-Ansary
King Saud University, Saudi Arabia
Title: Key role of relative abundance of short chain and polyunsaturated fatty acids in propionic acid-induced autistic features in rat pups

Biography:
Abstract:
Fatty acids are essential dietary nutrients, and one of their important roles is providing polyunsaturated fatty acids (PUFA) for growth and function of nervous tissue. Short chain fatty acids SCFAs represent a group of compounds derived from the host microbiome that are recently known to induce many effects on gut, brain, and behavior and thus can be linked to neurodevelopmental disorders like autism. Reduced levels of PUFA are associated with impairments in cognitive and behavioral performance, effects which are particularly important during brain development. Recent studies suggest that omega -3 fatty acids as eicosapentaenoic acid (EPA) and docosahexaenoic acid (DHA) functions in neurogenesis, neurotransmission, and protection against oxidative stress. Omega-3 PUFAs mediate some of these effects by antagonizing Omega-6 PUFA (arachidonic acid, ARA) - induced pro-inflammatory prostaglandin E₂ (PGE₂) formation. In this work, absolute and relative concentrations of propionic (PPA), butyric and acetic acids together with PUFA and their precursors (α-Linolenic and linoleic), were measured in brain tissues of PPA- neurointoxicated rat pups (Recieved 250 mg PPA/Kg body weight for 3 consecutive days) as rodent model with persistent autistic features compared to healthy controls. The obtained data recorded remarkably lower levels of omega6/omega3, α-Linolenic/Linoleic, α-Linolenic/EPA, α-Linolenic/DHA, EPA / DHA, and ARA/Linoleic in PPA-intoxicated rats. Role of these impaired ratios was discussed in relation to the activity of desaturases and elongases as two enzymatic groups involved in the synthesis of PUFA from their corresponding precursors. The relationship between the abnormal relative concentrations of the studied fatty acids and oxidative stress, neurotransmission, and neuroinflammation was also discussed in details. Conclusion: This study proved that fatty acids ratios is useful for the rational understanding of the mechanism of PPA neurotoxicity in rodent model of autism and hence a possibility to use these ratios for predictive implications among patients with this disorder. Additionally, nutritional supplementation of depleted omega-3 fatty acids could be suggested as treatment strategy.

---
Sonia Tucunduva Philippi
University of Sao Paulo
Brazil
Title: Educational tool to prevent obesity and chronic diseases for adult population: Brazilian food guide pyramid and smart choices
Biography:
Sonia Tucunduva Philippi is a dietitian and completed her doctoral degree at School of Public Health, University of Sao Paulo, Brazil. She is currently a researcher and Associate Professor at University of Sao Paulo. She has published more than 110 articles in specialized journals and more than 220 abstracts in scientific events. She has 14 published books, being that 3 organized works, and 42-book chapters. Developed a nutritional assessment software. Participated in more than 75 scientific international and 335 national events. Supervised 36 master degree dissertations, 13 PhD theses and one post-doctoral. Works in Nutrition and Food area, with emphasis in Public Health. Professor, researcher and supervisor of graduate, post graduate and honor students. Coordinate and participate in research projects in nutrition, food intake, food guidelines, eating disorders, chronic diseases, food tables and informatics fields.

Abstract:
Evidence suggests that poor food choices are independently associated with a range of health issues in adults. There is a need to create educational tools and guidelines to increase prevention efforts for the adoption of a healthy lifestyle. Therefore, the Brazilian Food Guide was adapted for the first time in 1999, 2005 and finally 2012. Obesity and chronic diseases are at epidemic risk, so there was a need for a new adaption of the Food Pyramid, as well as the incorporation of smart choices concept. There was the concern to maintain the 8 food groups as well as the calories equivalents and food portions aiming at promoting nutritional orientation and dietary planning. The changes on the pyramid were in relation to the incorporation of the smart choices concept. The base of the group were the group of the cereals like rice, bread, pasta and cassava, and it was given special attention for whole grains and fibers items such as brown rice and whole grain pasta. Fruit and vegetables are at easy access and availability so it was established three portions for each group and included regional and seasonable items. For the milk, yoghurt and cheese group was included non-fat items, such as skim milk and white cheese; meat and eggs group were included fish as a source of omega-3 and lean meats (ex.; grilled chicken breast); beans and nuts due to the great popularity of the rice and beans in Brazil, as well as great source of as folate, phosphorus, non heme iron, fiber and has low glycemic index; oil and fat were included vegetable and olive oils and avocado as excellent sources of polinsatured fats and finally the sugar and sweet groups that should be eaten in moderate way. The new Brazilian Food Pyramid is specifically adapted for adults according to current scientific knowledge and evidence-based data and includes easy-to-follow advice and full color pictures. Following this guideline should improve health and reduce risk factors, promoting enjoyable and appropriate health for adult population.

---
Dipika Tuteja
Bio Business Inc
USA
Title: Personalized medicine: Clinical translational from bench-to-bedside
Biography:
Dipika Tuteja is a biomedical professional with strong background in cardiac translational research, and technical writing. Proven track record of providing successful customer focused technical and scientific writing solutions to for-profit and non-profit biomedical organizations. Rigorously hands-on trained in all aspects of Biomedical Business Management.

Abstract:
Introduction and Background: Personalized Medicine (PM) refers to devising custom-made individualized approach to treating patients for better outcomes and improving quality of life. The whole paradigm is meant to shift the focus from illness to wellness by inventing, and adopting out-of-the box cutting edge high technology solutions for bringing disease treatment and health maintenance options from bench-to-bedside. In this review article we have discussed PM concept that influence several biotechnology, medical device, and pharmaceutical areas to bring effective and viable treatment solutions. We have projected PM with respect to its market place, products and ensuing developments. Methods: We addressed PM challenges by facilitating strategic partnerships between key industry leaders, entrepreneurs, technology drivers, and venture capitalists. Our coordinated efforts maximize return on investment (ROI) for our partners to bring quicker, better and affordable PM solutions. We provide effective innovative tools across research organizations, traditional business models and startups. We help PM stakeholders develop suitable connections and networks, reducing return on time (ROT) for maximizing profitability and personalized patient care. Results: Areas of Biopharmaceutical, Medical devices and Diagnostic Industry where PM can have greatest impact are product development and patient outcomes. The translational aspect of PM from conception of scientific findings to their integration in safe and effective therapies is the biggest challenge today. While developing products for 'benefited' patient population we also consider those non-benefitting characteristics which limits the access of PM for certain populations as this provide crucial information for adding predictive tools to the PM tool kit. Conclusion: PM concept has been around for quite some time but has gained momentum recently by the innovative developments in gene therapy, gene sequencing, and high-tech sector. PM concept has been partly shaped by today's public health challenges of anticipated physician shortages, inflation, unpredictable outcomes, and 'diabesity' epidemics. Besides impacting the patients PM approach also benefits the society by saving billions of dollars that would otherwise be spent in developing medicines by trial-and-error or one-size-fits-all methods.

---
AJHM Houben
Maastricht University Medical Center
The Netherlands
Title:
Biography:
Alfons J.H.M. Houben has completed his Ph.D in 1993 from Maastricht University. At present he is associate professor in Internal Medicine with a special focus on the role of microvascular dysfunction in the development and progression of (cardio)metabolic diseases. He is chair of the Dutch Society for Microcirculation and member of the executive comm. of the European Society for Microcirculation. He has published more than 70 papers in reputed journals.

Abstract:
In our pursuit of prediction, prevention, and ultimately personalized medicine, we have designed The Maastricht Study. The Maastricht Study is an extensive phenotyping study that focuses on the etiology of type 2 diabetes (T2DM), its classic complications, and its emerging comorbidities. The study uses state-of-the-art imaging techniques and extensive biobanking to determine health status in a population-based cohort of 10,000 individuals that is enriched with T2DM individuals. Enrollment started in November 2010 and is anticipated to last 5-7 years. The Maastricht Study is expected to become one of the most extensive phenotyping studies in both the general population and T2DM participants world-wide. The Maastricht study will specifically focus on possible mechanisms that may explain why T2DM accelerates the development and progression of classic complications, such as cardiovascular disease, retinopathy, neuropathy and nephropathy and of emerging comorbidities, such as cognitive decline, depression, and gastrointestinal, musculoskeletal and respiratory diseases. In addition, it will also examine the association of these variables with quality of life and use of health care resources. We will present the design and the methodological details of the Maastricht Study. In addition, we will present first analyses of determinants of microvascular function as an example of predictors of disease.

---
Vimal Karani S
University of Reading
UK
Title: Nutrigenetics and obesity: Towards personalized nutrition
Biography:
Vimal Karani is a lecturer in Nutrigenetics at the University of Reading, UK. He did his post-doctoral training at the MRC Epidemiology unit (Cambridge, UK) and University College London (UK). He has an interdisciplinary academic background, with qualifications from Medical Genetics, Bioinformatics, Molecular Biology and Genetic Epidemiology. His primary research interests focus on the investigation of gene-nutrient interactions on metabolic- and CVD-related outcomes using combined approaches from genetic epidemiology, statistical genetics and molecular biology. His long term goal is to use the findings from observational studies to carry out human intervention studies with a view towards developing industrial collaborations to facilitate 'Personalized Nutrition'.

Abstract:
The concept of "Personalized" medicine is now being extended to the field of Nutrigenetics, which investigates the impact of gene variation responses to intake of different nutrients. The ability of Nutrigenetics to determine what nutrients will produce the desired impact on metabolic balance (as influenced by individual genetic make-up) is at the core of personalized nutrition. Obesity is an heritable trait that arises from the interactions between multiple genes and lifestyle factors such as diet and physical inactivity. Dietary factors play an important role in the development of obesity because of the variation in the food that is being consumed in different parts of the world. Although several studies have examined the gene x nutrient interactions, the findings have been quite inconsistent and hence, unable to develop an optimum diet for each ancestral population. Some of the challenges in performing nutrigenetics research are 1) genetic heterogeneity, 2) lack of understanding of the metabolic pathways, 3) low numbers of genetic variants tested per gene and thus incomplete coverage of the common variation and 4) insufficient sample size and thus low statistical power. Hundreds of candidate genes for obesity-susceptibility had been identified through various approaches; however, consistent associations have been reported for only a handful of these candidate genes. With genome-wide association study (GWAS) data now available on numerous large cohorts, it has become possible to embed candidate gene studies within GWASs, testing for association on a much larger number of candidate genes than previously possible. The talk will highlight three main aspects: 1. Candidate gene and GWA studies, 2. Nutrigenetics and Personalized Nutrition, and 3. Mendelian Randomization.

---
Angen Liu
Johns Hopkins University School of Medicine
USA
Title: Building an institutional cancer biorepository for personalized medicine
Biography:
Angen Liu is the Director of Biospecimen Repository at Kimmel Cancer Center at Johns Hopkins University. He received his medical degree from Anhui Medical University in China in 1995 and his PhD from Osaka University Graduate School of Medicine in Japan in 2005. He is a trained MD pathologist and worked for many years as an anatomic pathologist. During his PhD program and postdoctoral training, he carried out studies in cancer biology and molecular pathology. He is experienced in the operation of biorepository.

Abstract:
The infrastructure and accessibility of biorepository has a direct impact on drug discovery and biomarker validation. The goal of most biorepositories is to collect, process, store, and distribute human biospecimen for use in basic, translational and clinical research. In order to make real progress in personalized medicine, it is crucial to have reliable access to high quality biospecimen with patient clinical information. The availability of low cost whole genome profiles of individual tumors has opened up new possibilities for personalized medicine to deliver the most appropriate treatments to individual patient with minimal toxicity. With new genetic and proteomic techniques being developed continuously, biorepository will greatly advance personalized medicine. A cancer biorepository in support of personalized medicine requires the highest standards of operation and adequate funding, training and certification. Expertise in standardization, quality control, information technology and awareness of cutting edge research developments are generally required for biorepository development and management. In this topic, an overview of the development of an institutional cancer biorepository for personalized medicine advancement will be provided, and the detailed quality assurance and quality control methods and procedure of cancer biospecimen collection, processing, storage, and distribution will be described.

---
Hele Everaus
University of Tartu, Estonia
Title: Targeting leukemic stem cells –an opportunity for the personalization of the leukemia treatment
Biography:
Hele Everaus is Professor of Hematology-Oncology, Head of the clinic of hematology-oncology (Tartu University Hospital). She first introduced bone marrow transplantation in 1993 in Estonia. She got clinical service award from EBMT in 2013. She has been elected to Horizon 2020 (European Commission) Advisory Board. In 1998–2003 she served as the vice rector for research and development of the University of Tartu. Her research activities target individualisation in cancer treatment.

Abstract:
Acute myelogenous leukemia (AML) comprises a heterogenous group of diseases defined by specific morphologic, genetic and clinical characteristics. Despite advances in our understanding of the pathogenesis of AML we have failed to improve outcomes in patients over the past 20 years. The variations and intesifications based on standard therapy have done little to improve upon survival and may signify the limited efficacy of chemotherapy based induction strategies. Therefore, to improve outcomes, personalized strategies built upon a better understanding of the oncogenesis of AML are likely needed. There is growing evidence that a subset of AML cells, comprised of early stem/progenitor cells termed leukemic stem cells (LSCs), give rise to the leukemic blast. Recent data have highlighted subtle molecular differences between normal hematopoietic stem cells (HSCs) and LSCs that can serve as targets for therapeutic intervention. Targeting the LSC via its specific immunophenotype, oxidative stress pathways, NF-kappa B regulation, Bcl2 reliance, and epigenetic mechanisms provides opportunities for combining targeted therapies with standard treatment. Several studies have demonstrated the utility of gene expression profiling to help risk-stratify patients or predict response to chemotherapy. The dynamic nature of the epigenome holds promise as a possible biomarker that may also dictate treatment strategies. Personalization can fundamentally change AML treatment in the future.

---
Abdel Kareem Azab
Washington University in Saint Louis School of Medicine
USA
Title: 3D-tissue engineered bone marrow as predictive tool for personalized therapy in multiple myeloma

Biography:
Abdel Kareem Azab completed his pharmacy studies, MSc in medicinal chemistry, and PhD in drug-delivery systems and biomedical-implants at The Hebrew University of Jerusalem. He joined Dana-Farber Cancer Institute/ Harvard Medical School for his post doctoral training focusing on the biological role of tumor microenvironment in progression, metastasis, and drug resistance in hematologic malignancies. He leads his laboratory for "Multi-Disciplinary, Translational Research to Beat Cancer" at Washington University of Saint Louis. He published more than 55 publications and 6 patents; he is on the editorial board of several scientific journals, and collaborates with leading academic laboratories and pharmaceutical industry.

Abstract:
Multiple myeloma (MM) is the second most common hematological malignancy and represents approximately 20% of deaths from hematological malignancies. Despite the success of numerous contemporary therapies to eradicate MM in vitro and in animal models, more than 90% of MM patients develop resistance to therapy and relapse. The discrepancy between drug efficacy in laboratory settings and the dissatisfactory clinical outcomes can be attributed to limitations of the classic drug development models, including the neglect of the interaction of tumor cells with other components of the bone marrow (BM) microenvironment; lack of tri-dimensional (3D) aspects of the BM niche (hypoxia and drug-gradient); and relying on a limited number of cell lines and do not reflect the enormous heterogeneity between individual patients. In our study, we produced a 3D-tissue engineered in vitro model of BM (3DTEBM) in MM, including MM cells, stromal cells, endothelial cells and extracellular matrix. All cells used for one 3DTEBM are isolated from a BM aspirate from individual MM patient. The 3D scaffold to accommodate the cells was produced by biological cross-linking of the BM supernatant of the same individual MM patient. We found that, in the 3DTEBM, MM cells proliferated more and showed significantly more drug resistance compared to classic tissue cultures. This 3DTEBM is currently investigated to predict the drug-response in MM patients, in which, we develop 3DTEBM for individual patients to test their response to therapy in vitro and correlate our findings with clinical response; to develop personalized therapeutic strategies for each individual MM patients.

---
Erland Johansson
EJ Selenium Consultant Ltd
Sweden
Title: Elemental profiles of erythrocytes and homeostasis of metal ions
Biography:
Abstract:
Erythrocytes transport oxygen to different organs and bring back carbon dioxide to the lungs. At the same time erythrocytes may exchange metal ions with different organs. During the trafficking between cells erythrocytes distribute oxygen and elements to different systems in normal metabolism. When the cells are in balance the elemental profile of erythrocytes is the result of the metabolism of both metal ions and molecules. Imbalance of metal ions or molecules may disturb the metabolism and symptom may be observed. For monitoring elements of e.g. erythrocytes inductively coupled mass spectrometry, (ICP-MS), may be used for a test of metabolism change of metal ions and trace elements. Patients with Down's syndrome have an extra chromosome in 21 which results in increased expression of the enzyme superoxide dismutase, (SOD), in the erythrocytes which is Zn, Cu dependent. As a result of the chromosome aberration in 21 an increased concentration of Cu is observed in the erythrocytes. Changed elemental profiles of the erythrocytes may also be observed in other diseases, e.g. Alzheimer's disease and Parkinson's disease. Some aspects of metal homeostasis will be discussed in this presentation.

---
Clinical aspects of Predictive, Preventive, Personalized Medicine
Session Introduction
Jing-bin Huang
Ruikang Hospital Affiliated to Guangxi University of Chinese Medicine
China
Title: Management of acute decompensated right sided heart failure associated with postoperative pulmonary hypertension
Biography:
Jing-Bin Huang, Medicine Doctor, now is an Associate Professor of Surgery, director of Department of Cardiothoracic surgery, The Affiliated Ruikang Hospital of Guangxi Traditional Chinese Medical College, member of Chinese Medical Doctor Association and China Association for cardio-thoracic surgery. He got his bachelor of medicine, master of medicine in surgery at Sun Yat-Sen University, Medicine Doctor's degree (M.D.) at Peking Union Medical College and Tsinghua University, China. Currently his researches focus on the basic and clinical studies of cardiothoracic surgery, especially on pulmonary arterial hypertension associated with congenital heart disease. His 13 papers have been published in journals indexed by SCI, and he is the author of 3 books published by NOVA, USA, and 1 book published by InTech, Europe.

Abstract:
Pulmonary hypertension (PH), and resulting right ventricular (RV) failure occur in many critical illnesses and may be associated with a worse prognosis. PH and RV failure may be difficult to manage: Principles include maintenance of appropriate RV preload, augmentation of RV function, and reduction of RV afterload by lowering pulmonary vascular resistance. Therefore, a detailed update on the management of PH and RV failure in adult critical care is provided. Clinical studies of intensive care management of pulmonary vascular dysfunction were identified, describing volume therapy, vasopressors, sympathetic inotropes, inodilators, levosimendan, pulmonary vasodilators, and mechanical devices. Advances in diagnosis and management have granted insights into the following pathophysiologic mechanisms of RV dysfunction: Impaired RV contractility, RV pressure overload, and RV volume overload. Emerging imaging modalities, such as cardiac MRI, and new therapeutic agents, such as pulmonary selective vasodilators, have expanded our options for evaluation and management, respectively. An improved understanding of pathophysiology and technologic progress provides us with new pathways in the diagnosis and hemodynamic support of these often critically ill patients.

---
Arnon Blum
Bar Ilan University
Israel
Title: Personalized medicine in cardiovascular medicine using advanced stem cells technologies and linear array vascular ultra sound
Biography:
Arnon Blum, Professor of Medicine in Bar Ilan University has completed his Medical School in the Israeli Institute of Technology (Technion) and Internal Medicine (Hadassah, Jerusalem), Cardiology (Beilinson, Tel Aviv), and Vascular Medicine and Stem Cells' Transplantation (NIH and Univeristy of Miami, USA). He is the Director of the Department of Medicine at Baruch Padeh Poria Hospital affiliated with the Bar Ilan University. He has published more than 175 papers in peer reviewed journals and is serving as an editorial board member of 10 medical journals in medicine and cardiology, and is the editor in chief of the journal.

Abstract:
Endothelial function measurement: This is considered the most accurate non-invasive procedure to detect and follow vascular reactivity. Endothelial function measurement can detect early atherosclerosis and pre-clinical coronary vascular disease, cerebral and peripheral vascular disease. Dozens of studies have shown that the worse the endothelial dysfunction the worse the clinical prognosis of patients with cardiovascular risk factors. Endothelial progenitor stem cells: It is grown in culture from the peripheral blood and are presented as endothelial progenitor cells- colony forming units (EPC-CFU). There is an inverse correlation between EPC-CFUs number and cardiovascular risk factors. The higher the Framingham scores the worse the ability to build colonies of endothelial progenitor stem cells, and the worse the prognosis. Combining the endothelial function assay with the EPC-CFU assay:- A positive correlation was found between endothelial function and the ability to creat EPC-CFUs . Combining these 2 modalities (the clinical assay and the stem cells assay) will enable to have a better sensitivity and specificity for diagnosing coronary artery disease in a pre-clinical stage. Our combined approach does not replace the traditional risk factors' assessment; still, we suggest a more individualized, patient oriented approach that will add to the present risk assessment. We suggest using a Personalized Medicine Approach in cardiovascular medicine using advanced ultra sound and stem cells' techniques.

---
Candida Fratazzi
Boston Biotech Clinical Research
USA
Title: Simplifying clinical research and trial cost-effectiveness to personalized medicine
Biography:
Candida Fratazzi has worked in biomedical research for over 25 years. Prior to her full commitment to Boston Biotech Clinical Research, LLC, she served as vice president of clinical research at MediVector, Inc. She has also held management positions at Johnson & Johnson Pharmaceuticals, Altus Pharmaceuticals Inc., Shire HGT, and Vitex Inc. and Wyeth Pharmaceuticals. During her carrier, she developed clinical strategies and plan developments for many drug candidates, presented in INDs and end-of-phase2 briefing documents. Furthermore, she devoted a special attention to drug safety and risk management recognizing its critical value in the contest of clinical development. Her work resulted in the market approval of Tigecycline® IV (Wyeth), Velaglucerase alpha® (Shire), Replagal® in Canada, and submission of Lipoprotamase (Alnara).She is also chairman of Women in Bio of Greater Boston.

Abstract:
We will explore how simplifying clinical research is instrumental to personalized medicine and trial cost-effectiveness drives interest to it. Clinical research is the most expensive development stage for medical therapeutics (drugs and devices). In the last twenty years we watched continuouslyclinical research escalating costs and high late-stage failure rate. Several solutions have been proposed and implemented to take control over this tendency. Unfortunately, the escalating costs and high late-stage failure rate trend was not inverted. Simplifying clinical research, through strategy and innovation, maximizes trial performance by enrolling only the right patients, in the right numbers and for the right length of time needed to evaluate endpoint(s)represents the alternative to the current unsustainable status quo. The ultimate goal to personalized medicine is: • Strategic clinical plan that, accelerate value creation from the earliest phase of clinical trials • Innovative simplified clinical research, using strategies that fully utilize available resources – meeting the requirements of investors, partners and regulators • Evidence-based trial strategy, helping to reduce risks and maximize the chances of successful outcomes • Design-focused trial that facilitate patients recruitment and retention, and cost-effective clinical research.

---
Wei Guo
Shanghai Jiaotong University
P.R.China
Title: Multicenter clinical trial of targeted therapy with advanced head and neck squamous cell carcinoma
Biography:
Wei Guo is Chief of Oral & Maxillofacial- Head and Neck Medical Oncology Service at 9th People's Hospital and Professor of Medicine and Stomatology at Medical College of Shanghai Jiao Tong University. He is currently a President of division of Oral & Maxillofacial- Head & Neck Medical Oncology, Chinese Society of Oral Maxillofacial Surgery and is a member of the NCCN Board of China Modified Edition for Head and Neck Cancers Guidelines,

Abstract:
Background:The present study aimed to evaluate efficacy and adverse effects of Nimotuzumab combined with docetaxel–cisplatin–fluorouracil regimen in the treatment of advanced oal carcinoma. Clinical data and Methods: Forty-four patients with advanced oral carcinoma were treated with Nimotuzumab combined with docetaxel–cisplatin–fluorouracil regimen (test group).The treatment was given as follows: Nimotuzumab 200 mg, given as intravenous infusion once a week for 6 weeks; docetaxel and cisplatin, 75 mg/m2 each, on day 1 only; 5-fluorouracil, 750 mg/m2 infused continually for 8 h, used from day 1 to 5; the total cycle was for 21 days.Another forty-two patients comprised control group (docetaxel–cisplatin–fluorouracil regimen alone). Results: Study patients from both groups were evaluated for objective response. The response rate was significantly (p=0.044) higher in test group (72.7 vs. 61.9 % in control group). The disease control rate also tended to be higher in test group (100 vs. 62.5 % in control group; p=0.083). The major adverse effects were skin rash, nausea, no bone marrow suppression (over III). The incidence of adverse effects was similar between both study groups. Conclusion: Nimotuzumab combined with docetaxel–cisplatin–fluorouracil regimen is effective and safe in the treatment of advanced oral cancer.

---
Syed Tabish Zaidi
University of Tasmania
Australia
Title: Efficacy and safety of low dose colistin in the treatment of infections caused by multi drug resistant-gram negative bacteria (MDR-GNB)
Biography:
Abstract:
Objective: Infections due to Multi Drug Resistant-Gram Negative Bacteria (MDR-GNB) are a significant burden to healthcare system globally. Colistin is the drug of choice for MDR-GNB and recent studies recommend higher than the commonly prescribed dose. The present study investigated the efficacy and safety of low dose colistin and the relationship of Minimum Inhibitory Concentration (MIC) of colistin with bacterial cure in the treatment of MDR-GNB infections.
Methods: Computerized dispensing records identified all patients who received colistin during January 2010 and December 2011. Patients < 12 years old, who received colistin for <72 hours and have moderate to severe renal impairment, were excluded. Medical records of the remaining patients were reviewed to collect laboratory and clinical data necessary to determine clinical effectiveness and nephrotoxicity of colistin. Descriptive statistic was used to explore and report the variables whereas independent sample t-test and Mann-Whitney U test were used for inferential analysis with an alpha of 0.05.
Results: A total of 125 evaluable patients received colistin during the study period. Ninety four out of 125 (75.2%) patients achieved bacterial cure. No statistically significant differences were observed between patients who achieved and failed to achieve bacterial cure with regards to age, gender, site of infection, mg/kg dose or duration of colistin use. The average MIC in bacterial cure group was significantly lower than the MIC in bacterial failure group (p=0.002). Similarly, 30 day mortality from the last dose of colistin was significantly lower in bacterial cure group (p= 0.002). Nephrotoxicity occurred in 12.8% of patients and was not associated with the dose of colistin or concomitant use of nephrotoxic medications.
What is new and Conclusion: Low dose colistin is an effective option in the treatment of infections caused by MDR-GNB with low incidence of nephrotoxicity. Patients who achieved bacterial cure have significantly lower MIC values of Colistin against MDR-GNB than those who failed to achieve it. Colistin dose should be based on the MIC data of a given patient or local antimicrobial sensitivity data to avoid unnecessary nephrotoxicity, where possible.

---
Genomics Evolution
Session Introduction
Frank S. Ong
Illumina Inc.,
USA
Title: Next-generation sequencing in personalized medicine
Biography:
Frank S. Ong, M.D. is currently associate director of Medical Affairs at Illumina, Inc. Previously, he was a faculty member at biomedical sciences at Cedars-Sinai Medical Center in Los Angeles. He graduated with honors from the Keck School of Medicine at the University of Southern California. He then served as resident physician in the department of family medicine at Geffen School of Medicine at UCLA. He completed a research fellowship in genetics of blood pressure regulation in the division of experimental pathology at Cedars-Sinai Medical Center and a clinical fellowship in clinical molecular genetics in the Department of Pathology and Laboratory Medicine of UCLA. He had been funded by the NIH and by Cedars-Sinai Medical Center for work on site-specific inactivation of angiotensin-converting enzyme as it relates to inflammation and injury. He has garnered numerous awards for his research in hypertension, including American Heart Association (AHA) KidneyCouncil New Investigator Award for High Blood Pressure Research, Western Society for Clinical Investigation Award, Cedars-Sinai Medical Center Sports Spectacular Endowed Fellowship Award and the American Federation of MedicalResearch Henry Christian Award. He has served as a peer-reviewer for Hypertension, Journal of the American College of Cardiology, The Pharmacogenomics Journal, Pharmacogenetics and Genomics, and PLoS ONE. He is also a Western Regional Councilor and Institutional Representative for the American Federation of Medical Research, as well as a committee member for the AHA Kidney in Cardiovascular Disease (KCVD) Council. His interest in genetics and personalized medicine has led to active participation in several population genetics consortia, including NHLBI GO Exome Sequencing Project (ESP), CHARGE, and MESA, focusing on the genetics of blood pressure regulation, personal genomics and pharmacogenetics

Abstract:
The development of next-generation sequencing (NGS) technologies has made sequencing not only rapid and cost-effective, but also highly accurate and reproducible. NGS can be applied to personalized medicine through whole-genome sequencing (WGS) to detect variations across the entire genome,whole-exome sequencing (WES) to identify variants in the coding regions, whole-transcriptome sequencing,and targeted sequencing of specific gene panels and/or well-defined pathways. These advances have increased the utility of NGS in clinical settings, with applications ranging from the identification of rare diseases to the detection of chromosomal abnormalities in maternal-fetal medicine.Deep sequencing and circulating free tumor DNA in the oncology space is also trending toward clinical utility. As NGS becomes widely adopted, there are challenges to overcome, such as consensus on medically relevant genomic variants, burden on patients and clinicians of reporting, intervening, and follow-up of genomic findings, including incidental findings. Regulatory clearance of NGS-based platforms and approval of clinical assays utilizing NGS technologies, are also central to the continued implementation of NGS in personalized medicine.

---
Emil Alexov
Clemson University
USA
Title: Structure-based investigations of the effects of missense mutations associated with human disorders

Biography:
Emil Alexov has completed his Ph.D in 1991 from Sofia University and postdoctoral studies from City College of New York and Columbia University. Currently he is professor at Department of Physics at Clemson University, SC, USA. He has published more than 110 papers in various journals and serving as an editorial board member of numerous journals

Abstract:
Human genome sequence differs among individuals and differences known as non-synonymous single nucleotide polymorphisms (nsSNPs) can be responsible for many human diseases or cause the natural differences among the individuals by affecting the structure, function, interactions and other properties of expressed proteins. From computational standpoint the mono-genetic diseases resulting from missense mutations which affect the wild type characteristics of a specific protein are of specific interest. Using various cases of disorders, it is demonstrated that almost always the mutations do not directly affect the functional properties of the corresponding protein, but rather indirectly alter its wild type characteristics. In addition, it is indicated that disease-causing mutations do not necessary destabilize protein stability or protein-protein interactions, but can be stabilizing and still be harmful. Overall, a detailed computational analysis combined with an analysis of the corresponding biological function is needed to make reasonable prediction of the disease association of missense mutations. Once the molecular mechanism of disease is revealed, the disease-causing effect can be targeted with small molecule binding.

---
Hoan Nguyen
Institute of Genetics and Molecular and Cellular Biology (IGBMC)
France
Title: M2PH-central: Intelligent integrative system for comprehensive analysis of human diseases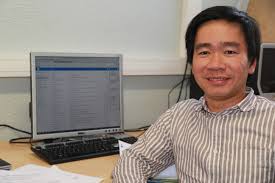 Biography:
Hoan Nguyen is a big-data specialist at the Institute of Genetics and Molecular and Cellular Biology (IGBMC), France. He received a Ph.D. doctorate in applied computer science at the Strasbourg University, France in 2006. He subsequently joined the IGBMC where he works on projects related to automated annotation and prediction of genetic variants in human diseases, big-data design and large-scale computation. He is interested in the application of machine learning for the analysis of biomedical big-data and the extraction of biologically meaningful knowledge. He is responsible for SM2PH-central framework. He is an author of 19 technical and scientific papers.

Abstract:
Analysis of genetic variation is a major goal of biomedical research and disease studies, especially for the development of diagnostics and effective therapeutic solutions. Next generation sequencing technologies (NGS) are now used routinely to identify variations in individuals, families or populations. To achieve this, we developed a comprehensive knowledge discovery infrastructure SM2PH-CENTRAL for the analysis of genetic variations involved in human diseases, including an original "big data" management system (BIRD), a knowledge base of annotated variants (MSV3d), a prediction service (KD4v) to estimate their phenotypic effects, and an original open-source framework (GEPETTO) is for gene prioritization on a desktop computer that ensures confidentiality of personal data. The complete software and data environment is available for local or distributed computing. Case studies identified novel mutations in rare diseases (ciliopathies, retinopathies...). This development is part of an overall strategy aimed at the development of a transversal system to better understand and describe the networks of causality linking a particular phenotype, and one or various genes or networks. Our work helps elucidate the chain of events leading from a molecular defect to the associated pathology and thus represents an important step towards the practical application of translational medicine.

---
Hsiu-Ni Kung
National Taiwan University
Taiwan
Title: Use specific response toward environment as a selective marker for therapy in breast cancer cells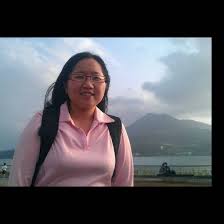 Biography:
Hsiu-Ni Kung completed her Ph.D. at National Taiwan University in 2008 and was a postdoctoral fellow at Duke University in 2011. She joined as a faculty member in anatomy and cell biology in National Taiwan University since 2011.

Abstract:
Breast cancer heterogeneity occurs as a consequence of the dysregulation of oncogenic and non-genetic factors, including tumor microenvironmental stresses. Although the non-genetic factors are important, it is not clear how to integrate these factors within the genetic framework of cancer as the next step in understanding tumor heterogeneity. In the first part, series of gene expression signatures were developed to exam the influences of microenvironmental stresses. Through the integrative pathway analysis of microenvironmental stresses and oncogenic events in breast tumors, we identify many known and novel correlations. We further determine two subgroups,whichhave features consistent with basal and luminal breast tumors including patterns of oncogenic signaling pathways and cellular mechanisms that regulate the hypoxia response,in HER2 breast cancers. Although significant variations in the metabolic profiles exist among different cells, little is understood in genetic regulations of cell type–specific metabolism and nutrient requirements. While cancer cells depend on exogenous glutamine for survival, the mechanisms of glutamine dependence, the response and resistance of glutamine-targeting strategies among cancers are largely unknown. In the second part, we find a systematic variation in the glutamine dependence among breast tumor subtypes: basal- but not luminal-type breast cells are more glutamine-dependent and may be susceptible to glutamine-targeting therapeutics. The ability of glutamine synthetase to predict patterns of glutamine metabolism and dependency among tumors is also crucial in the rational design and application of glutamine targeted therapies. Taking two studies together, results demonstrate the potential of genetic and non-genetic factors to investigate the basis of tumor heterogeneity.

---
Dhavendra Kumar
Cardiff University
UK
Title: Translational research in medical genetics & genomics- From laboratory to clinician's room
Biography:
Abstract:
Translational research in medical genetics and genomics has led to developing powerful tools for clinical diagnosis, assessing individual's genomic profile for disease prediction and prevention, high-throughput genome-wide screening for predisposition and/or protection to complex medical conditions, and discovery and development of new drugs and vaccines. Key illustrative examples may include cascade genetic testing in cystic fibrosis, familial hypercholesterolemia, inherited cardiomyopathies, ion channelopathies for inherited arrhythmias and familial breast/ovarian and colo-rectal cancers. Gene mapping and deciphering pathogenic mutations have helped in unravelling the basic biological mechanisms leading to new drug discovery and development. Some of these are now undergoing clinical trials for managing the highly penetrant multi-system dominantly inherited Mendelian disorders. Examples includefamilial hypercholesterolemia (FH), tuberous sclerosis complex (TSC), neurofibromatosis type 1and Marfan syndrome (MFS). There are now several such examples where translational research has opened the way forward for introducing new pharmaco-therapeutic agents, for example the potential use of Rapamycin (Sirolimus) in suppressing the mTOR pathway associated hamartomas in TSC and angiotensin converting enzyme receptor blockers (ACE-RB) in managing progressive aortic dilatation in Marfan and other inherited aortic/ arterial conditions. Translational research provides the highest possible level of evidence, a pre-requisite for the practice of 'evidence-based medicine'that aims at the conscientious, explicit and judicious use of the current best evidence in making decisions about the individualised patient care. It is also the basis for'personalized medicine'. The practice of 'evidence-based medicine'including health promotion and prevention of disease, stands at a critical juncture as the scientific and medical community embrace itself with the rapidly expanding and revolutionising field of translational genomic research heading straight to the clinician's office. However, it is essential that this transition should be 'patient centric' rather than the 'disease centric'. Finally, the clinical medicine would need to be tailored to accommodate medical, socio-cultural and spiritual background of an individual patient.

---
Naglaa M Kamal
Cairo University
Egypt
Title: Non-organ-specific antibodies in children with genotype 4 chronic hepatitis C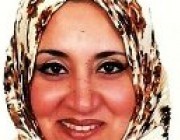 Biography:
Abstract:
Background/aim:Adult studies established a relationship between hepatitis C virus (HCV) infection and the presence of non-organ-specific antibodies (NOSAs). Most studies were carried out on genotypes 1 and 2. Only a few studies addressed that issue in pediatrics. No studies have been carried out on autoimmunity and genotype 4 in children. It was aimed to investigate NOSAs in 80 Egyptian children with chronic HCV infection along with studying the underlying genotype of HCV, and correlating autoimmunity with the epidemiological, clinical, biochemical and virological features. Materials and methods:HCV-RNA was assayed by the polymerase chain reaction and viral genotypes were determined. NOSAs were measured and liver biopsies were taken for histopathological examination. Results:Genotype 4 was the only detected genotype in the included 80 patients. Anti-smooth muscle antibodies (ASMA) were the only detected antibodies in 32 (40%) patients, always with V specificity (vessels only) at titers ranging from 1:20 and 1:160. Anti-nuclear antibodies (ANA) and liver-kidney microsomal antibodies-1 (LKMA-1) were not detected in any of our patients. Epidemiologic and clinical features did not significantly differ between autoantibody-positive and -negative patients. Among biochemical features, significantly high levels of total bilirubin, albumin, immunoglobulins, alkaline phosphatase, and gamma-glutamyltranspeptidase were found in the antibody-positive group. Conclusion:Genotype 4 HCV is the prevailing genotype in Egyptian children with chronic HCV infection. A consistent proportion of these children with chronic HCV infection circulate non-organ-specific autoantibodies. The prevalence of ASMA and the absence of ANA and LKMA-1 might be related to the unique situation in Egypt with unique prevalence of genotype 4. More studies are warranted on larger pediatric population to validate these findings.

---
Juan Sandoval del Amor
Bellvitge Institute for Biomedical Research
Spain
Title: Epigenomics: An emerging field for the advance of personalized medicine
Biography:
Juan Sandoval completed his Ph.D in Biochemistry and molecular Biology at the age of 26 years from University of Valencia. From 2006 he started his post-doctoral studies at the German Cancer Research Center in Heidelberg (Germany) and the University of Medicine and Dentistry of New Jersey (USA). In 2010 he was recruited as a senior researcher by the Epigenetics and Cancer Biology Program (PEBC) at the Bellvitge Institute for Biomedical Research (IDIBELL) in Barcelona (Spain). His research is devoted to the establishment of the epigenome of disease and the development of epigenetic drugs for therapy. He has published more than 40 papers in reputed journals, including Nature neurosciences, Neuron, Journal of Clinical Oncology, etc.

Abstract:
Integrative analysis of epigenetic factors (DNA methylation, histone modifications or ncRNAs) is directly linked to gene expression regulation. Determining epigenetic changes is a suitable approach to extract meaningful results in human diseases. An altered pattern of epigenetic modifications has been firstly defined as a hallmark for cancer. However it is also central to many common human diseases, such as cardiovascular, metabolic and neurological pathologies. During the last decade, the advent of genome-scale analysis techniques applied to epigenetics, including high throughput sequencing and high-resolution array platforms, provided a massive amount of data that enables an invaluable advance in the molecular mechanisms underlying disease initiation, progression and expansion. Disease-specific epigenomic signatures, mainly based on DNA methylation analysis, have been utilized clinically for several purposes including prognostics and diagnostics, as well as disease-specific chemotherapy response. Additionally, epigenetic marks have also been catalogued as targets for pharmacological drugs. Besides, using non-invasive specimens, epigenetic profiling has started to be of clinical value in the management of patients, even at the early stages of disease. The upgrade of epigenetic research to epigenomics together with other -omics would tackle the many unanswered questions in the field, paving the path to achieve a more personalized medicine.

---
Zoran M Pavlovic
PRA International
Germany
Title: Pharmacogenetics of major depression: Where we are now and where we want to go
Biography:
Zoran M. Pavlovic got his medical degree at the age of 25, completed his residency and obtained board certification in Psychiatry, from School of Medicine in Belgrade, Serbia. He has published numerous articles in the US (Journal of Neuropsychiatry and Clinical Neurosciences, Primary Care Companion to the Journal of Clinical Psychatry, Journal of Clinical Psychopharmacology) and European Neuropsychopharmacology journals (International Journal of Neuropsychopharmacology and European Psychiatry). He serves as National Advisor at the European College of Neuropsychopharmacology (ECNP) and is a Member of the International College of Neuropsychopharmacology (CINP). He serves on the Editorial Board of Annals of General Psychiatry, Translational Biomedicine Journal and Molecular Medicine and Therapeutics. He is currently working as Medical Director Psychiatry with PRA International in Germany.

Abstract:
First family correlations of response to various antidepressants were published by Pare in 1962 which is considered as a beginning of pharmacogenetic investigation of major depression. Following that there were numerous trials which investigated the role of most commonly cited neurotransmitters involved in pathophysiology of major depression such as norepinephrine and serotonin transporter genes but also drug-related biological and genetically dependent events such as drug absorption, distribution, receptor interaction and excretion, all of which are individually determined. Furthermore large studies such as STAR*D trial with 1953 participants tried to identify genetic biomarkers and predictors of antidepressant efficacy and tolerability. Additional complementary methodologies such as epigenetics, transcriptomics and proteomics are also used to identify genetic modulators of treatment response. The presentation will give an overview of latest scientific achievements in pharmacogenetics of major depression and provide guidelines for future investigations.

---
Limei Ouyang
BGI-Shenzhen
China
Title: Investigating genomic features of primary and metastatic cancer

Biography:
Limei Ouyang has completed her bachelor's degree in bioinformatics from Southern Medical University, China in 2010. She is now a bioinformatician in BGI-Shenzhen and studying for a master's degree on bioinformatics and genomics at South China University of Technology, China. Her research focuses on cancer including primary cancer, metastasis and patient-derived xenograft model. She has published multiple peer-reviewed papers in the fields of metastasis and disease.

Abstract:
To gain biological insights on tumor metastases, we used whole-genome sequencing at 33X-43X coverage to profile somatic mutations in primary HCC (HBV+) and metachronous lung metastases (> 2 years interval). In total, 5,027-13,961 and 5,275-12,624 somatic single-nucleotide variants (SNVs) were detected in primary HCC and lung metastases, respectively. Generally, 38.88-78.49% of SNVs detected inmetastases were present in primary tumors. We identified 65-221 structural variations (SVs) in primary tumors and 60-232 SVs in metastases. Comparison of these SVs shows very similar and largely overlapped mutated segmentsbetween primary and metastatic tumors. Copy number alterations between primary and metastatic pairs were also found to be closely related. Together, these preservations in genomic profiles from liver primary tumors to metachronous lung metastases indicate that the genomic features during tumorigenesis may be retained during metastasis. Additionally, a few mutations were found specifically in lung metastases, which may explain the clinical observationthat both primary and metastatic tumors are usually sensitive or resistant to the same systemic treatments.

---
Hayat
Title: VCORK1 alleles involved in the pharmacogenetics of warfarinof
Biography:
Abstract:
Background and Purpose: Warfarin is one of the most prescribed anticoagulant drugs used in the prevention and treatment of thrombo-embolic vascular diseases. However, warfarin has a low therapeutic index and therefore has high risk of side effects and/or therapeutic failure. Individual variation in drug response depends on variation in patient weight, height, gender, use of other anticoagulant drugs, co-medications, diet, patient compliance, and most importantly genetic variation. Recently, more studies are focusing on determining the initial warfarin dosing based on the genetic profile of these patients rather than a trial and error based dosing. Warfarin targets the vitamin K epoxide reductase VKORC1 and blocks its activity and therefore any functional mutations in the gene encoding this enzyme will perturb the balance between the influence of warfarin and vitamin K on the enzyme activity. The purpose of this study is to determine the alleles and genotypes and their frequencies among UAE nationals. Methods: Blood samples from Emirati subjects were collected and the promoter and all exonic and intronic regions were amplified by PCR and sequenced using Sanger Sequencing.
Results: The alleles harboring the –promoter region variant (-1639G >A,rs9923231) have been observed in a large proportion of the population. Other variants including rs7294, rs9934438 and rs2884737 have also been observed.
Conclusion: In Emirati population the promoter variant −1639G >A is common

---
Molecular Diagnostics
Session Introduction
Catherine Brownstein
Boston children's hospital
USA
Title: Pharmacogenomics at Boston children's hospital

Biography:
Catherine Brownstein is a geneticist and toxicologist with eleven years experience in human genetics and three years in applying patient-reported outcomes to the study of disease. She has been project manager of the Research Sequencing Program at Boston Children's Hospital since 2011. Her research career includes training in genetics, medical genetics, epidemiology, and environmental health. She has also completed MPH at the Yale School of Epidemiology and Public Health and worked as a toxicologist at the Massachusetts Department of Public Health. Before coming to BCH and HMS, she spent four years creating online patient communities for individuals with chronic or terminal diseases.

Abstract:
The overall goal of clinical and research pharmacogenomics (PGx) at Boston Children´s Hospital (BCH)is to ultimately improve medication safety through precision genetic medicine. The Clinical Pharmacogenomics Service (CPS) was created to facilitate the incorporation of pharmacogenomic (PGx) information into the medication management cycle. The service provides consultations for the clinicians at BCH who request assistance with the interpretation and application of relevant PGx data for patient care. Complete with an oversight committee composed of clinical experts who ensure the safe and rational movement of drug/gene pairs and return the results to the electronic medical record, the CPS is also responsible for the creation, maintenance and monitoring of related decision support rules in the EMR. This has highlighted potential problem areas in the clinical application of PGx, such as overcalling secondary to the inability to resolve diplotypes, and the ability to convey uncertainty in a meaningful way to patients when dealing with difficult to interpret regions. Careful metrics are maintained, such as clinical decision support statistics, outcomes, and adverse drug reaction (ADR) avoidance. Early statistics related to cost-savings from ADR avoidance have been generated. In the coming months, the CPS aims to evolve into a billable service with clinic hours. Research in pharmacogenomics at BCH is also thriving. Educational sessions have been developed in response to needs identified. BCH is also retrospectively studying the relationship between genotype and reported ADRs. One exciting project is enrolling patients from participating clinics (epilepsy, inflammatory bowel disease, renal transplant) and genotyping them on a broad PGx platform, returning results to providers and a selected subset of results to the EMR. This project also assess the patient´s response to medication and outcome in the context of their genotype and phenotype. Finally, groundbreaking research out of two Harvard laboratories has created a novel all-optical electrophysiology platform to rapidly screen drugs for functional effects in human neurons and cardiomyocytes. BCH considers clinical and research pharmacogenomics essential to offering world-class patient care using state-of-the-art drug/gene knowledge.

---
Guillermo Barreto
Max Planck Institute for Heart and Lung Research, Germany
Title: Lung cancer epigenetics: Lessons from the mouse embryo to develop novel approaches for early diagnosis and therapy of lung cancer.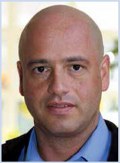 Biography:
Guillermo Barreto is leader of the LOEWE Research Group Lung Cancer Epigenetic at the MPI for Heart and Lung Research and Faculty Member of the University of Giessen Lung Center (UGLC) and the Excellence Cluster Cardio-Pulmonary System (ECCPS). His research activities are centered on the epigenetic mechanisms that regulate the determination of the respiratory cell fate in the primitive foregut, leading to the formation of the lung bud and later on to the cellular diversity generated in the developing lung, with particular focus on those mechanisms that are recapitulated in several lung diseases.

Abstract:
Several genes that are relevant during embryonic lung development share a similar gene structure with two distinct promoters driving the expression of two different transcripts. Expression of both transcripts from the same gene is complementary and is differentially regulated during embryonic development, with one transcript been expressed during early stages of lung development (embryonic isoform) and the other transcript been expressed at later stages and in adult lung (adult isoform). Interestingly, the embryonic isoforms are enriched in lung tumors of mice as well as of human, making them good candidates for lung cancer diagnosis. In addition, forced expression of the embryonic isoforms in murine adult lung is sufficient to induce hyperplasia with characteristics of lung adenocarcinoma supporting their oncogenic potential. Moreover, we found that the complementary expression of both isoforms from the same gene is mediated by differential promoter usage that is regulated by mechanisms that involve changes in the chromatin structure as specific histone modifications and dynamic DNA methylation. In conclusion, we suggest that an embryonic specific phenotype is acquired during lung cancer progression and this can be used for early diagnosis of lung tumors. In addition, approaches to suppress embryonic specific isoforms can be exploited to develop therapeutic strategies against lung cancer.

---
Abeer Kadry El Zohiery
Ain Shams University
Cairo,Egypt
Title: Role of bone morphogenetic protein-2 in primary Knee osteoarthritis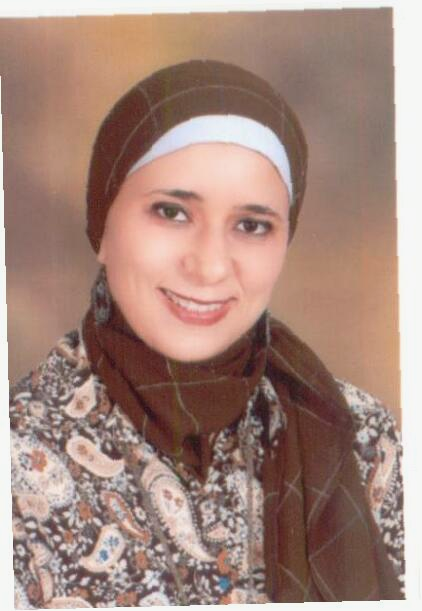 Biography:
Abeer Ahmed Kadry El-Zoheiry is a Ass. Professor of physical medicine, rheumatology and rehabilitation, Ain shams university hospitals. She did her M.D. degree in physical medicine, rheumatology and rehabilitation, in Nov 2007 in Ain shams university. She has Unrestricted license to practice medicine in Egypt 138689, active member of the Egyptian society of Rheumatology and Rehabilitation, Egyptian society of joint disorders and arthritis, American Association of Neuromuscular & Electrodiagnostic medicine( AANEM).

Abstract:
Introduction: Many different factors contribute to the onset and progression of OA. The bone morphogenetic proteins (BMPs), that are subsets of the (TGF- ß) superfamily, stimulate production of extracellular matrix components by chondrocytes and have the ability to counteract catabolic cytokines like interleukin 1 (IL-1).
Aim of the work: The aim of this study was to investigate the role of plasma BMP-2 in primary knee osteoarthritis and its relation to disease severity.
Methodology: The study included 30 patients with primary knee O.A and ten apparently healthy matched individuals as a control group. Plasma levels of BMP-2, radiological severity of the disease, pain intensity as well as, assessment of functional status using the Western Ontario and Mc Master University Osteoarthritis Index (WOMAC) were done.
Results: •Plasma levels of BMP-2 were significantly higher in patients than in control group.
•Patients with palpable osteophytes have the highest BMP-2 levels.
•A strong positive correlation was found between plasma levels of BMP-2 and each of: radiological severity, disease duration and WOMAC score.
In conclusion :BMP-2 levels correlate with radiographic severity of O.A. which make such biomarker measurement may not only act as a substitute marker for the disease, but also has the potential to contribute to the fundamental processes underlying the pathogenesis of O.A.

---
Edward D Blair
Integrated Medicines Ltd
UK
Title: The economic value of companion diagnostics and stratified medicines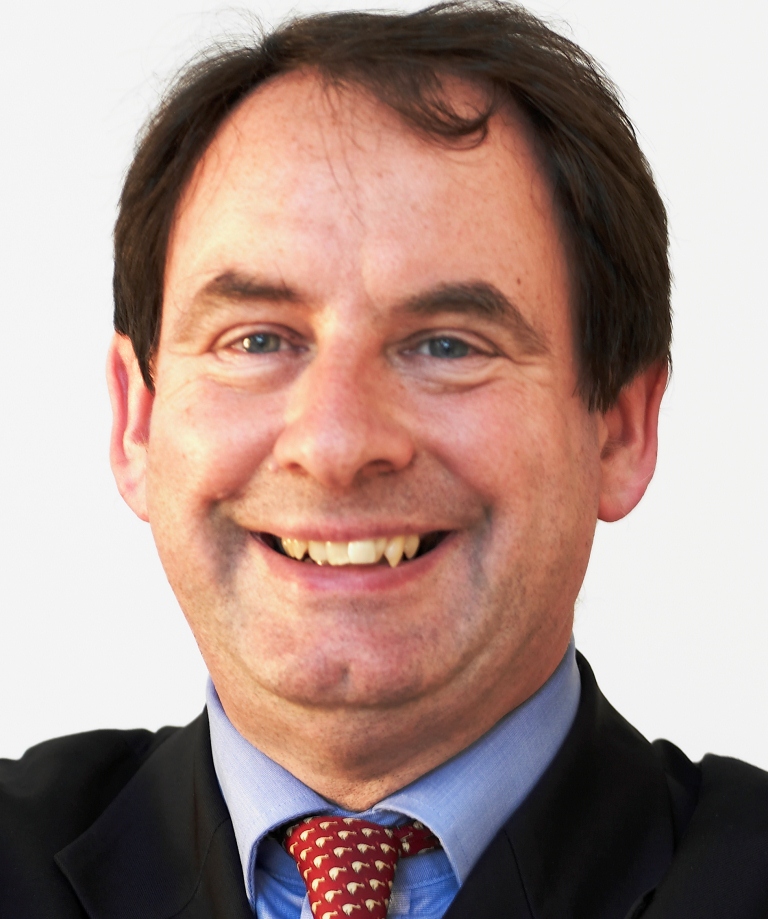 Biography:
Edward D. Blair serves as the chief science officer of Phynova Group Limited. He serves as chief executive officer of Integrated Magnetic Systems Ltd. He is molecular biologist and biochemist and also visiting scholar at the University of Cambridge. Following a research career in virology at the MRC National Institute for Medical Research and University of California, he spent 15 years in the pharmaceutical industry and held the positions of programme leader in virology then later clinical therapeutic adviser to the Predictive Medicine Group, at GlaxoWellcome, before becoming a director of clinical diagnostics at GlaxoSmithKline plc. He serves as a Director of Integrated Medicines Limited. He is an expert in the field of virology having edited two books on the subject and has published more than 30 primary papers.

Abstract:
The development and commercialisation of stratified medicines in the UK and elsewhere requires a whole new appreciation of the economic value of the relationship between pharmaceutical companies and medical diagnostic companies. This economic valuation also impacts on other healthcare stakeholders as it influences pricing, payment and evaluation of technologies for both clinical- and cost-effectiveness. The clinical-effectiveness of stratified medicines also impacts on patients and clinicians education as it is important that these key stakeholders are able recognise the benefits of selective treatment. For many years, pharmaceutical companies have struggled with declining productivity, increasing development costs and attrition of traditional blockbuster medicines. Stratified medicines offer a solution to these three ills, while also offering considerable benefits in terms of patient outcomes. The use of biomarkers to identify patients in clinical studies has been shown to both reduce the size and duration of clinical studies, with considerable development cost benefits. The transition of biomarkers to validated indicators of clinical outcome, in the form of approved companion diagnostics, can improve market uptake, market size and market share in such a way that blockbuster revenues are retained. In addition, there is also evidence that companion diagnostics can protect proprietary medicines from generics late in the product lifecycle. Economic quantitation of these benefits over a 20 year period, from drug development through to life cycle management, suggests a potential net present value (NPV) uplift of $1.8bn, from $900M to $2.7bn . Furthermore, the apportionment of the NPV uplift between the pharma partner (Rx) and the diagnostic partner (Dx), based on the approximate scales of the business (Rx $1000bn, relevant Dx $10bn sales per annum) is probably not representative of the value contribution that the diagnostic test makes to the drug lifecycle. Thus, we have used value-modelling to look at how simple fee-for-service relationships between Rx and Dx might translate to risk-sharing relationships (the probability of success of a pharmaceutical is less 1-in-60, for a diagnostic it is more than 1-in-5, so the Dx partner might expect pharma sales royalty), or some hybrid of fee-for-service with reduced risk sharing. The structure of these relationships is guided by associating an Rx Product Profile with a Dx Product Profile, with the latter articulating the technical, clinical and commercial performance of a test that will ensure successful development of a linked stratified medicine. Of course, establishing the true value of a stratified medicine-companion diagnostic relationship (SRx + CDx) then leads to some sense of pricing options, payor relationships and eventually reimbursement strategies, so the "simple" Rx-Dx relationship has implications for all healthcare stakeholders. Indeed, there are cases of pay-for-performance that might be enhanced by companion diagnostics, and recent cases in oncology point to rapid assessment and approval by the US Food and Drug Administration. More timely access to effective therapies moves healthcare towards an era of predictive medicine, as opposed to reactive medicine, with the undoubted benefits of earlier treatment and better outcomes. In this respect, it may well be feasible to prolong life, but the challenge of future healthcare is to ensure that quality of life is commensurate with length of life.

---
Adam Ruskin
LabCRO Inc.,
USA
Title: Bedside molecular diagnostics in the clinical and non-clinical settings

Biography:
Adam Ruskin completed his DVM from Kansas State University and Ph.D. and MPH in Epidemiology from Emory University. After restructuring the CDC's National Reportable Infectious Disease Surveillance System, he has lead clinical development for over 80 pharmaceutical, medical device and diagnostic products over the past 20 years, including Gentura'sIDbox for molecular diagnostics. He has developed the industry's first clinical trial laboratory tracking software and is a leading pharmaceutical and medical device industry best practices and keynote speaker. With 4 successful start-up companies, he now heads clinical development of LabCRO, one of the leading CROs for the diagnostics industry.

Abstract:
Molecular diagnostic tools have been developed to be used outside of the traditional laboratory setting and in some cases for use while patients are waiting at the general practitioner's office. These same tools have similar utility in environmental and food safety settings. As lead clinical developer for the industry's smallest, most affordable and most sensitive molecular diagnostic platform, it was repeatedly demonstrated that the device could be placed within a routine clinical setting with accurate results generated while patients wait in order to administer appropriate therapy. Additionally, almost half of the requests for placement of the device came from environmental, food and water regulators as the device could identify DNA or RNA particles down to 50-60 live or dead base pairs in any liquefied medium in a completely hands-off methodology. As the source of the medium was irrelevant to the functioning of the diagnostic, particles could be detected in any type of water, animal or soil source. As development costs of these diagnostics continue to lower, placement of these devices throughout physicians offices and public health facilities should become the norm, changing the landscape of how physicians diagnose and treat patients for routine infectious diseases, and how outbreaks of diseases can be identified early on and prevented from becoming public health outbreaks.

---
Molecular biomarkers
Session Introduction
Mukesh Verma
National Cancer Institute
USA
Title: Epigenetic and genetic approaches in personalized medicine in cancer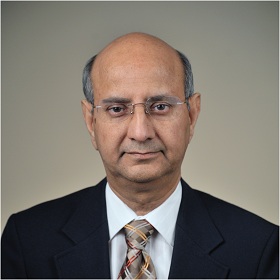 Biography:
Mukesh Verma is a program director and chief in the Methods and Technologies Branch (MTB), Epidemiology and Genetics Research Program (EGRP) of the Division of Cancer Control and Population Sciences (DCCPS) at the National Cancer Institute (NCI), National Institutes of Health (NIH). Before coming to the DCCPS, he was a program director in the Division of Cancer Prevention (DCP), NCI, providing direction in the areas of biomarkers, early detection, risk assessment and prevention of cancer, and cancers associated with infectious agents. He holds a M.Sc. from Pantnagar University and a Ph.D. from Banaras Hindu University. He did postdoctoral research at George Washington University and was a faculty member at Georgetown University. He has published 136 research articles and reviews and edited three books in cancer epigenetics and epidemiology field.

Abstract:
Cancer is a genetic and epigenetic disease. Biomarkers identified recently have helped in cancer detection, diagnosis, prognosis, and follow up of survival. Cancer is one of the leading causes of death in the United States, and more than 1.5 million new cases and more than 0.5 million deaths were reported during 2010 in the United States alone. Following completion of the sequencing of the human genome, substantial progress has been made in characterizing the human epigenome, proteome, and metabolome; a better understanding of pharmacogenomics has been developed, and the potential for customizing health care for the individual has grown tremendously. Recently, personalized medicine has mainly involved the systematic use of genetic or other information about an individual patient to select or optimize that patient's preventative and therapeutic care. Molecular profiling in healthy and cancer patient samples may allow for a greater degree of personalized medicine than is currently available. Information about a patient's proteinaceous, genetic, and metabolic profile could be used to tailor medical care to that individual's needs. A key attribute of this medical model is the development of companion diagnostics, whereby molecular assays that measure levels of proteins, genes, or specific mutations are used to provide a specific therapy for an individual's condition by stratifying disease status, selecting the proper medication, and tailoring dosages to that patient's specific needs. Additionally, such methods can be used to assess a patient's risk factors for a number of conditions and to tailor individual preventative treatments. Recent advances, challenges, and future perspectives of personalized medicine in cancer are discussed.

---
Mark D Gorrell
University of Sydney
Australia
Title: The protease fibroblast activation proteinas a biomarker and therapeutic target in cancer and chronic liver injury

Biography:
Associate Professor Mark Gorrell has a PhD from the Australian National University and conducted postdoctoral studies at the University of Melbourne and Johns Hopkins University School of Medicine. He heads a liver disease pathogenesis, dipeptidyl peptidases and diabetes research group in the Centenary Institute and the University of Sydney Medical School. He has authored 115 papers and patents, primarily on DPP4 and related proteases DPP8, DPP9 and fibroblast activation protein and on liver disease pathogenesis. His team uncovered mechanisms of protein binding and of enzyme activity in DPP4. He is treasurer of the International Proteolysis Society, sits on the Australian Gastroenterological Society research committee and is on four editorial boards.

Abstract:
Humans have more than 400 proteases, many of which have potential uses in medicine. The main advantages of exploiting proteases are that assays are rapid and cheap and a chemical compound can target a specific proteasefar less expensively than an antibody.The most successful example isinhibitors of DPP4 protease activity for type 2 diabetes (T2DM).T2DMfrequently associates with non-alcoholic fatty liver disease (NAFLD), which can progress toinflammation and fibrosis. Fibrosisis reversible but sometimesinstead progresses to liver failure or cancer. We are investigating the potential ofthesister protease of DPP4, fibroblast activation protein (FAP),to become a biomarker and therapeutic target in T2DM and NAFLD as well as cancer.FAP expression byactivated fibroblastic cells is predominantly associated with pathological processes in tumors, arthritis and fibrosis. We found that in a diet induced obesitymodel, both DPP4 knockout and FAP knockout mice resist liver damage and have improved glucose tolerance and less insulin resistance.We developed a novel specific sensitive quantitative assay for FAP enzyme activity. FAP was dramatically increased in tissue samples from cirrhotic liver and tumors. However, in assays ofpatientsera, FAPlevels rose above controls only in patients with severe liver fibrosis, as assessedby biopsy or elastography score. These associations may reflect the shedding of FAP from fibroblastic cells in chronic liver injury and the large mass of the liver. Low serum FAP was strongly associated with normal elastography scores such that adding FAP to the NAFLD Fibrosis Score algorithm correctly predicted normal elastography score in two-thirds of T2DMpatients, thereby correctly diagnosing as non-fibrotic about half of the patients who now receive an uncertain diagnosis and are then shown to be non-fibrotic by elastography.In contrast, serum DPP4, which is probably mainly hepatocyte derived, was lower in the T2DM patients and associated with hepatocyte steatosis rather than with fibrosis. This work may show a new potential clinical application for measuring circulatingFAP as a diagnostic and prognostic tool in managing T2DM patients who are at risk of liver fibrosis. FAP assay might also be used to monitor liver fibrosis patients following therapeutic intervention.The association of FAP with fibrosis supports the concept thattargeting FAP or FAP-expressing cellsmight be a successful therapeutic in combatting diabetes and alleviating chronic liver diseases. Conclusions:FAP has an important role in glucose and lipid metabolism and in fibrosis. Adding a FAP measurement to the existing clinical NFS algorithm appears to greatly increase the accuracy of this diagnostic.

---
Sergey Suchkov1-3, Noel Rose4, Aleks Gabibov5
1Moscow State Medical University;Russia, 2European Association for Prediction, Prevention and Personalized Medicine;Europe, 3Johns Hopkins Medical Institutions;USA, 4Russian Academy of Sciences;Russia 5University of Alabama at Birmingham;USA
Title: Antibody-proteases as novel biomarkers and highly informative molecular tools to predict and to prevent demyelination
Biography:
Sergey Suchkov MD Ph.D. was born in 1957, a researcher-immunologist, a clinician, graduated from Astrakhan State Medical University, Russia, in 1980. He has been trained at the Institute for Medical Enzymology, The USSR Academy of Medical Sciences, National Center for Immunology (Russia), NIH, Bethesda, USA) and British Society for Immunology to cover 4 British university facilities. Since 2005, he has been working as faculty professor of I.M. Sechenov first Moscow State Medical University and Of A.I.Evdokimov Moscow State Medical & Dental University. From 2007, he is the First vice-president and Dean of the School of PPPM Politics and Management at the University of World Politics and Law. In 1991-1995, he was a scientific secretary-in-chief of the editorial board of the international journal "Biomedical Science" (Russian Academy of Sciences and Royal Society of Chemistry, UK) and the international publishing bureau at the presidium of the Russian Academy of Sciences. In 1995-2005, he was a director of the Russian-American program in immunology of the eye diseases. He is a member of EPMA (European Association of Predictive, Preventive and Personalized Medicine,Brussels-Bonn), a member of the NY Academy of Sciences, a member of the editorial board for open journal of immunology and others. He is known as an author of the concept of post-infectious clinical and immunological syndrome, co-author of a concept of abzymes and their impact into the pathogenesis of auto immunity conditions, and as one of the pioneers in promoting the concept of PPPM into a practical branch of health services

Abstract:
The methodological bricks of subclinical diagnostic protocols should include basic algorithms to differ essentially from those employed in traditional clinical practice, i.e., (i) to confirm a diagnosis of subclinical stage of the disease course and (ii) to select a mode for preventive treatment to quench the autoimmune inflammation. In this sense, among the best-validated proteome-related biomarkers, antibodies (Abs) are the best known ones to represent one of the principal immune effectors and thus key mediators of inflammatory responses to generate the events. Most of autoimmune disorders including multiple sclerosis (MS) are preceded by a symptom-free subclinical stage in which the patients can be identified by specific autoAbs. Proteolytic Abs are multivalent immunoglobulins (Igs) endowed with a capacity to proteolyze the antigenic substrate. The property mentioned is appearing to sound as a functional property of the Ab molecule. The first example of Ab-proteases was an IgG found in bronchial asthma (BA) and was shown to hydrolyze vasointestinal peptide (VIP) which played a major role in the respiratory disfunction. Similar examples would cover: (i) hemophilia where Ab-mediated hydrolysis of factor VIII as a a pathogenically valuable bioregulator would prevail; (ii) autoimmune myocarditis (AIM) whilst demonstrating anticardiomyosine (anti-CM) autoAbs to attack and thus destroy the targeted CM, and (iii) antithyroid autoAbs to specifically proteolyze thyroid antigenic substrates. Cardiac- and thyroid-related Ab-proteases occur at different stages of the subclinical and clinical courses and evidently correlate with the severity and course of the disease. Abs against myelin basic protein/MBP endowing with proteolytic activity (Ab-proteases) are of great value to monitor demyelination at either of the stages to illustrate the evolution of multiple sclerosis (MS). The latteris an autoimmune disorder of the central nervous system (CNS) resulting in demyelination, axon loss and development of disability. The major step is a primary myelin damage which is mediated by autoAbs to trigger the release of separate and pathogenically valuable myelin-associated epitopes into the bloodstream. Those epitopes act as sensitizing factors to generate via the immune system autoAbs which, in turn, would drive the disease progression. So, the neurodegenerative model is based on a primary lesion in myelin followed by demyelination and the release of myelin-compartmentalized epitopes, particularly MBP-associated ones. We have demonstrated that anti-MBP autoAbs from MS patients and mice with EAE (SJL and C57BL/6 mice as an animal model of MS) exhibited specific proteolytic cleavage of the MBP molecule The activity of the MBP-targeted Ab-proteases markedly differs between: (i) MS patients and healthy controls; (ii) Different clinical MS courses; (iii) EDSS scales of demyelination to correlate with the disability of MS patients to predict transformation prior to changes of the clinical course. The latter means that when we saw a stable growth of the activity, we could predict transformation in the clinical course, i.e., changing of a remitting type (moderate one) into the secondary progradient type (aggressive one) prior to changing in a pattern of the clinical manifestations. Ab-mediated proteolysis of MBP results in generating a set of peptides with MW ranged in various but fixed boundaries to suit common principles of the molecular architectonics of MBP. The sequence-specificity of Ab-proteases demonstrates five sites of preferential proteolysis to be located within the immunodominant regions of MBP confirmed by the structural databanks. Cleavage at those sites occurred at a similar rate as determined by 32P-MBP degradation assay. Those sites are located within the immunodominant regions of MBP; and two of them falling inside the sequence covering a 81-103 peptide segment and its 82-98 subsegment as well, with the highest encephalitogenic properties both to act as a specific inducer of EAE in SJL mice and to be attacked by the MBP-targeted Ab-proteases very often in MS patients with the most severe (progradient) clinical courses. Meanwhile, sites localized within the frame of 43-68 and 146-170 peptide subsegments whilst being less immunogenic happened to be EAE inducers very rare but were shown to be attacked by Ab-proteases very often in MS patients with moderate (remission-type) clinical courses. To test the Ab-proteses specificity toward distinct MBP fragments, recombinant fusion proteins of Trx with the C-terminally fused MBP peptides were designed, and in all cases, recombinant substrates were cleaved only at preferential sites inside the MBP fragment, leaving the Trx part undegraded. These data further confirmed the substrate specificity of the Ab and its profound difference from trypsin, a common protease that cleaves at basic residues. Finally, in moderate (remission-type) courses, Ab-proteases focuse its proteolytic effect on low-immunogenic and low-encephalitogenic 43-68 и 146-170 sites but in aggressive cases (progradient courses), the Ab-mediated proteolysis was prevailed on highly-immunogenic and highly-encephalitogenic 81-103 and 82-98 sites. The fact established and confirmed is of great value for interpreting epitope spreading in terms of the evolution of demyelination to through a light on risks of transformations of moderate types into aggressive ones and risks of long-term chronization as well. In this sense, the activity of Ab-proteases was first registered at the subclinical stages 1-2 years prior to the clinical illness. About 24% of the direct MS-related relatives (probands) were seropositive for low-active Ab-proteases from which 38% of the seropositive relatives established were being monitored for 2 years whilst demonstrating a stable growth of the Ab-associated proteolytic activity. Moreover, we see also low-active Ab-proteases (to target 43-68 and 146-170 sites) in persons at MS-related risks (at subclinical stages of MS), and primary clinical and MRT manifestations observed were coincided with the activity to have its mid-level reached. And registration in the evolution of highly immunogenic Ab-proteases to attack 81-103 and 82-98 sites predominantly would illustrate either risks of transformation of subclinical stahes into clinical ones, or risks of exacerbations to develop. The traditional applications of assays for canonical antimyeline Abs for diagnostic and prognostic purposes in patients with a clinically isolated syndrome (CIS), a frequent precursor to clinically definite MS (CDMS), has yielded conflicting results. Meanwhile, the activity of Ab-proteases in combination with the sequence-specificity would confirm a high subclinical and predictive value of the tools as applicable for personalized monitoring protocols. It is so important to stress that the close association between the proteolytic sensitivity of MBP and post-translational modifications of the latter may represent one of the key regulatory mechanisms in the epitope generation. For sure, a combinative (enzyme- and Ab-mediated) proteolysis may illustrate a crucial pathway to exert a concerted attack on MBP, although mechanisms responsible for the activation of these potential activities are not known yet. Ab-proteases can be programmed and re-programmed to suit the needs of the body metabolism or could be designed for the development of principally new catalysts with no natural counterparts. Of tremendous value are Ab-proteases directly affecting the physiologic remodeling of tissues with multilevel architectonics (for instance, myelin). By changing sequence specificity of the Ab-mediated proteolysis one may reach reduction of a density of points of the negative proteolytic effects within the myelin sheath and minimizing scales of demyelination. And, autoAb-mediated proteolysis could thus be applied to isolate from Ig molecules the efficient catalytic domains directed against particular autoimmune epitopes pathogenically and clinically relevant (encephalitogenic epitopes). Further studies on targeted Ab-mediated proteolysis may provide a supplementary tool for predicting demyelination and thus the disability of the MS patients.

---
AbeerE Zohiery
university -Abbaseya
Egypt
Title: Estrogen receptor gene polymorphism in rheumatoid arthritis
Biography:
Abeer Ahmed Kadry El-Zoheiry is a Ass. Professor of physical medicine, rheumatology and rehabilitation, Ain shams university hospitals. She did her M.D. degree in physical medicine, rheumatology and rehabilitation, in Nov 2007 in Ain shams university. She has Unrestricted license to practice medicine in Egypt 138689, active member of the Egyptian society of Rheumatology and Rehabilitation, Egyptian society of joint disorders and arthritis, American Association of Neuromuscular & Electrodiagnostic medicine( AANEM).

Abstract:
The differences in estrogen responses between rheumatoid arthritis (RA) patients and healthy individualsmight explain the marked female dominance.Assuming that individual reaction to estrogen is genetically determined by estrogen receptor (ER) gene polymorphism, thus the increased female susceptibility may be related to ER rather than estrogen level itself. Objective: To study the association between ER gene polymorphism and RA. Methods: The study included 42 RA patients and 10 matched controls.Detection of estrogen receptor (ER) gene polymorphism was done through a fresh blood sample where the extracted DNA (100ng)was amplified by polymerase chain reaction (PCR). The restriction fragment length polymorphism (RFLP) was represented by P and p where capital and small letters signify the absence and the presence of restriction sites, respectively. Results:There was no statistically significant difference between cases and controls, nor between males and females as regards ER genotype distribution(p>0.05). There was a significant difference between ER genotypes as regards disease onset (P<0.05), where pp genotype had earliest age of onset of the disease (<20 yrs) and PP genotype had latest (>40 yrs).ER genotypes distribution was not correlated to any of the clinical, laboratory nor radiological data (P>0.05). Conclusion:.The coexistence of such a genetic predisposition and the exposure to specific hormonal environment might be related to the onset of RA .The etiological question of interest now is not whether RA has any genetic basis, but how much an individual's susceptibility to RA is genetically determined.

---
Tereza Jancuskova
Synlab genetics s.r.o
Czech Republic
Title: A novel approach for unique MRD markers identification in acute leukemia patients

Biography:
Tereza Jancuskova is a Ph.D. student at the 3rd Medical Faculty of the Charles University in Prague, Czech Republic. Her research is focused on the identification of specific markers for minimal residual disease assessment in acute leukemia patients. She graduated from Charles University, Faculty of Science in 2008, specializing in genetics, molecular biology and virology.

Abstract:
Acute leukemias (AL) comprise a heterogeneous group of hematologic malignancies, and individual patient responses to treatment can be difficult to predict. Monitoring of minimal residual disease (MRD) is thus very important and holds great potential for improving treatment strategies. Common MRD targets include recurrent cytogenetic abnormalities, gene rearrangements and gene mutations. Unfortunately, these well-characterized targets are not available for all AL patients. Identification of new specific molecular markers of leukemic blasts is therefore required. Our aim was to develop a flexible strategy for mapping of cytogenetically identified unique clone-specific abnormalities down to the single nucleotide level and, based on the sequence, design a specific real-time PCR assay for MRD assessment in AL patients without any previously described MRD marker. Using a combination of cytogenetic (chromosome banding), molecular cytogenetic (mFISH, mBAND) and molecular biological (next-generation sequencing, long-range PCR, Sanger sequencing) techniques we are able to characterize the DNA sequence flanking unique chromosomal breakpoints. For precise identification of these breakpoints we use fine-needle microdissection of derivative chromosomes followed by next-generation sequencing of the dissected material. Finally, we design a specific real-time PCR assay for monitoring MRD level during the patient's treatment. Our work clearly shows that walking from chromosomal level to the nucleotide level is feasible and readily applicable for eligible AL patients. The described approach is accurate for standard clinical practice and could be used as a tool for personalized "tailor-made" medicine.

---
Alan H.B. Wu
University of California San Diego
USA
Title: Implementation of pharmacogenomic biomarkers into clinical practice

Biography:
Abstract:
Many scientific discoveries made through basic research studies have the potential to impact medicine but never make it into routine practice. The implementation of pharmacogenomics requires the confluence of many factors. These include availability of FDA-cleared testing platforms and reagents, a clinical need for testing, an adequate test reimbursement, and a mechanism to report and interpret results. It is important to show that pharmacogenomic testing leads to "actionable" medical decisions that can either improve drug efficacy through optimized dosing or selection of therapeutics, or avoidance of adverse events, while demonstrating cost effectiveness (e.g., reduced hospital length-of-stay, unnecessary outpatient visits or procedures, etc). A successful pharmacogenomic program is a multidisciplinary effort of basic pharmaceutical sciences, clinical pharmacy, medical genetics, and laboratory medicine. The education of physicians has been a significant barrier for the implementation of pharmacogenomics. The most widely implemented pharmacogenomics tests today include genotyping CYP2C19 for clopidogrel, UGT1A1 for irinotecan, CYP2D6 for antipsychotic drugs, TPMT for thiopurine drugs, IL28b for hepatitis C dual therapy, HLA-B*5701 and 1502 for abacavir and carbamazepine, respectively, and CYP2C9 with VKORC1 for warfarin

---
Tao Wu
Shanghai University of Traditional Chinese Medicine
China
Title: The association between TCM syndromes and SCAP polymorphisms insubjects with non-alcoholic fatty liver disease

Biography:
Tao Wu is a research assistant with certain working capability in scientific research independently, especially in Chinese traditional medicine for the prevention and treatment of chronic liver disease, and application of metabonomics in clinical metabolic disease. He has 6 years of experience in his research field, he is a research assistant in Center of Chinese Medicine Therapy and Systems Biology, Shanghai University of Traditional Chinese Medicine, Shanghai, China

Abstract:
Introduction: In Western medicine, non-alcoholic fatty liver disease (NAFLD) is diagnosed by imaging, histology and biochemical parameters. Traditional Chinese Medicine (TCM) uses unique diagnostic techniques to classify NAFLD into subtypes based on different TCM symptoms (syndrome classification). Sterol regulatory element-binding protein (SREBP), also known as SREBP cleavage-activating protein or SCAP is encoded by the SCAP gene SCAP genes have important functions in defining genetic susceptibility to NAFLD. This study investigated whether the polymorphisms of SREBF-1, SREBF-2, and SCAP genes were associated with the TCM syndromes of NAFLD.
Materials and methods: Fourteen tag single nucleotide polymorphisms (SNPs) of SREBF-1, SREBF-2, and SCAP were chosen for our study We genotyped and analyzed 100 healthy control subjects and 211 NAFLD subjects who were classified by TCM into two groups, namely, deficiency syndrome group and excess syndrome group.
Results: The results showed that rs12636851 SNP of SCAP exhibited a significant genotype and allelic variation between the deficiency syndrome and healthy control subjects, as well as between the deficiency and excess syndrome subjects In the deficiency syndrome group, the subjects who had the CC or TC genotype of SCAP rs12636851 had a threefold elevated risk for NAFLD compared with the TT genotype (adjusted OR, 3107; 95% CI, 1023–9433, P = 0.045; adjusted OR, 2970; 95% CI, 1121–7864, P = 0.028).
Discussion: We speculate that the SCAP rs12636851 SNP in the deficiency syndrome subjects affects the cholesterol-sensing function of SCAP, increasing cholesterol and fatty acid synthesis in liver Therefore, this SNP may help in the understanding of the genetic basis of NAFLD patients with deficiency syndrome and in the development of personalized medical care.

---
Naglaa M Kamal
Cairo University
Egypt
Title: Nutritional biomarkers in children and adolescents with beta-thalassemia-major: An Egyptian center experience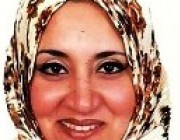 Biography:
Abstract:
Background and aim:Trace elements and vitamins play a vital role in human body to perform its function properly. Thalassemic patients are at risk of micronutrient deficiency. This study estimated levels of vitamins A, C, E, B12, folic acid, total homocysteine (tHcy), and methylmalonic acid (MMA) along with trace elements, zinc, copper, and selenium in beta-thalassemia-major patients. Methods:This study included 108 patients with beta-thalassemia-major and 60 age and sex matched healthy children. Serum levels of vitamin A, E, C, tHcy, and MMA were estimated by high pressure liquid chromatography while serum levels of folic acid and B12 were estimated by thin layer chromatography. Serum zinc, copper, and selenium were determined by atomic absorption spectrometry. Results:There was a significant decrease of vitamins A, C, E, and B12 and trace elements zinc, copper, and selenium in thalassemic patients as compared to controls. tHcy and MMA were significantly elevated in patients. No significant correlations were found between the serum levels of the studied vitamins and trace elements as regarded to age, frequency of transfusion, duration of transfusion, and serum ferritin. Conclusion:The level of various nutritional biomarkers (vitamins A, C, E, and B12 and trace elements zinc, copper, selenium) was reduced in chronically transfused Egyptian thalassemic patient. These patients should have periodic nutritional evaluation and supplementation. Multicenter studies are highly recommended.

---
Andreas Scherer
Spheromics
Finland
Title: How does massively parallel sequencing contribute to biomarker development ?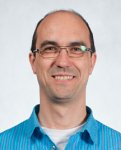 Biography:
Andreas Scherer received his Ph.D. from the University of Freiburg, Germany, in 1997. After postdoctoral studies at UT Southwestern, Dallas, TX, he joined Novartis Pharma AG, CH, in 2000. He worked in the Biomarker Development group from 2004 until 2007, when he founded his consultancy company Spheromics. From 2011 until 2013 he was Manager for bioinformatics at the Australian Genome Research Facility. Currently he works as data analyst and medical writer, serving customers worldwide. He is editorial board member of two journals, has published a book on microarray data analysis, contributed to book chapters, and has published in peer-reviewed journals.

Abstract:
The development of validated and qualified preclinical and clinical biomarkers as surrogate endpoints of toxicity or disease or as early diagnostic indicators of disease progression is a complex process. The development of microarrays in the 1990's had initially raised hopes for faster and possibly more reproducible generation of data which could be used for biomarker discovery, arguably with more or less success. Genomics and related –omics data from massively parallel sequencing (MPS) technologies have to be tested against even higher expectations and are being put under scrutiny. Comparative analyses of microarray data and MPS data will be reviewed, implications and challenges for biomarker development discussed.

---
Mehrdad Aghaei
Iran
Title: Association between CTLA-4 polymorphisms and systemic lupus erythematosus in Iranian patients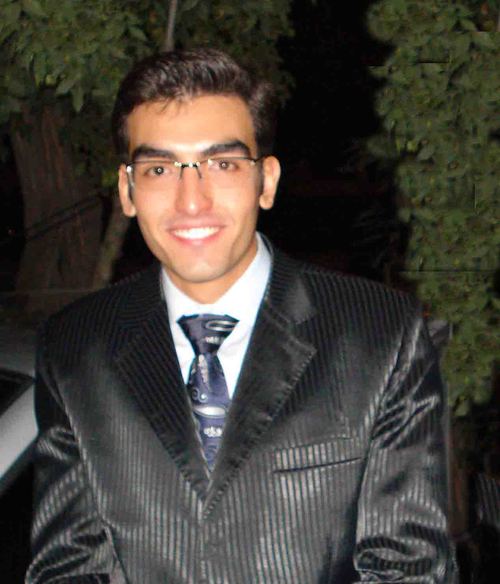 Biography:
Abstract:
Background: Cytotoxic T lymphocyte-associated antigen-4 (CTLA-4) is an important negative regulator of T-cell responses. CTLA-4 polymorphisms have been confirmed to be associated with several autoimmune diseases such as systemic lupus erythematosus (SLE). Objective: We analyzed the role of CTLA-4 polymorphism at positions −1661 and −1722 in Iranian patients suffering from SLE. Methods: 180 SLE patients and 304 ethnically and age matched healthy controls were studied. Polymerase chain reaction restriction fragments length polymorphism (PCR-RFLP) was used to analyze the genotype and allele frequencies of these polymorphisms. Results: There was no significant association between the studied genotypic and allelic frequencies between SLE patients and the controls. Although the TC genotype in 1722TC polymorphism was more common among the control group but the correlation was not statistically significant. Conclusion: Our results suggest that the -1661AG and -1722TC polymorphisms in the promoter region of the CTLA-4 gene does not play any role in the genetic susceptibility to SLE.

---
Marco Malavolta
Inrca
Italy
Title: Establishment of biomarkers of aging based on circulating trace elements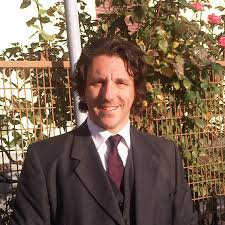 Biography:
Marco Malavolta started his career as a chemist with a Ph.D. in nutrition and health at the University of Ancona, but then focused specifically his research activity in gerontology research. He has been working in this field in the last 10 years with a particular focus on the role of trace elements in aging. Currently, he is involved in the identification of changes in the elderly's nutritional parameters which might be the consequence of or associated with the phenomenon named cellular senescence. He is author or co-author of about 100 peer reviewed articles in the field of nutrition and gerontology.

Abstract:
The rate of ageing in humans is not uniform, due to genetic heterogeneity and the influence of environmental factors. Many candidate biomarkers of ageing have been studied along the time but their variability in cross-sectional studies is considerable, and therefore no single measurement has so far proven to yield a useful biomarker of ageing on its own, probably due to the multi-causal and multi-system nature of ageing. In Markage EU Project, they have been identified a set biomarkers of ageing which, as a combination of parameters with appropriate weighting, would measure biological age better than any marker in isolation. Two large groups of subjects have been recruited: 1) randomly recruited age-stratified individuals from the general population (RASIG) covering the age range 35-74 years and 2) subjects born from a long-living parent belonging to a family with long living sibling(s) already recruited in the framework of the GEHA project. For genetic reasons such individuals (GEHA offspring - GO) are expected to age at a slower rate. They were recruited together with their spouses (SGO) as controls. Among trace elements, one the most promising parameter appears to be the copper to zinc ratio (CZr). Concerning the comparison between GO, SGO and RASIG, some differences were observed for Selenium and its circulating binding proteins. These data suggest that the speciation and the determination of total trace elements may be consider useful tools in the evaluation of biological ageing.

---
Urban Alehagen
University Hospital of Linkoping
Sweden
Title: Cardiac biomarker: Long-term supplementation of selenium/coenzyme Q10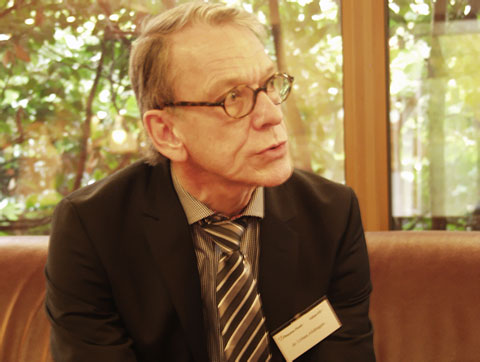 Biography:
Abstract:
Background: Selenium and coenzyme Q10 are essential for all cells in the body . Low cardiac contents of selenium and coenzyme Q10 have been shown in patients with cardiomyopathy. An important and vital relationship could be shown between the two substances to obtain optimal function of the cell. So far, reports on combined supplements are lacking. Methods:A 5-year prospective randomized double-blind placebo-controlled trial among Swedish citizens (aged 70 - 88) was performed in 443 participants given supplementation of selenium and coenzyme Q10 combined or a placebo. Clinical examinations, echocardiography and biomarker measurements were performed. Participants were monitored every 6th month throughout the intervention period of 48 months. The cardiac biomarker NT-proBNP and echocardiographic changes were monitored and all mortalities were registered. End-points of mortality were evaluated by Kaplan-Meier plots and Cox proportional hazard ratios adjusted for potential confounding factors. Intention-to-treat and per-protocol analyses were performed. Also health related quality-of-life were registered. Results:During the follow up period of 5.2 years a significant reduction of cardiovascular mortality was found in the active treatment group vs. the placebo group. NT-proBNP levels were significantly lower in the active group compared with the placebo group. In the echocardiographic examination a significant better cardiac function score was found in the active supplementation compared to the placebo group. Finally in the active treated group significantly better health related quality-of-life could be found. Conclusion: Long-term supplementation of selenium/coenzyme Q10 reduces cardiovascular mortality. The positive effects could also be seen in NT-proBNP levels and on echocardiography. Better qulity-of-life could also be registered.

---